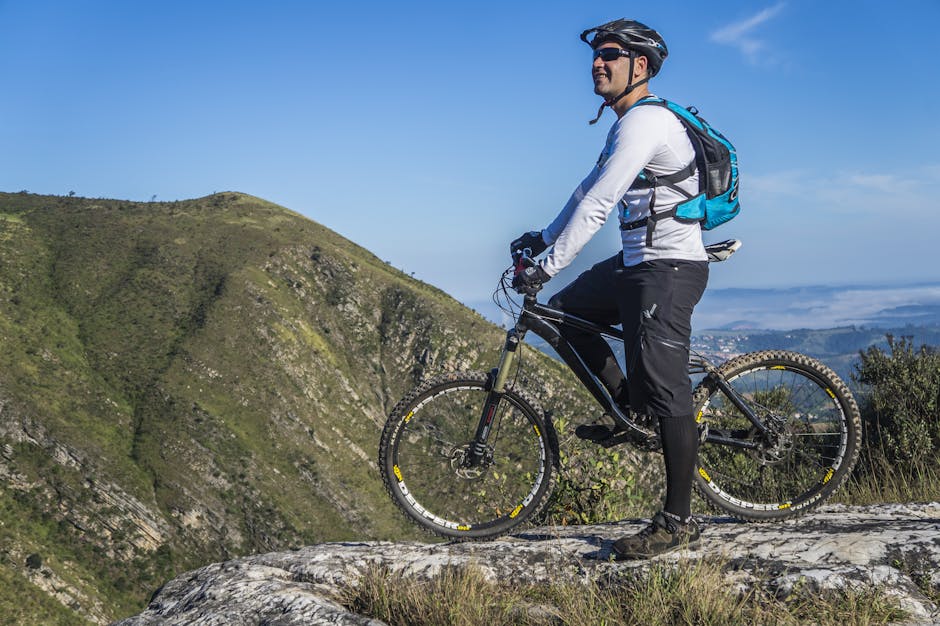 If you're thinking about getting into mountain biking — good for you! Few sports are more exciting and can provide as much of an adrenaline rush than mountain biking. Not only so, but it's a great way to build cardiovascular health and remain fit.
However, mountain biking isn't easy. If you're a nervous newbie, then you're in the right place. In this article, we'll go through seven mountain biking tips to help you ace you first run.
1. Buy the Right Bike
First and foremost, you want to buy the right bike. When it comes to mountain bikes, you get what you pay for. Try to get the best bike with the best features and suspension that you can afford. And never, ever use a road bike for mountain biking. Check out The Biking Apex for some reviews and recommendations.
2. Get the Bike Fitted
Even more important than the type of mountain bike you get is the fit. If you're using a bike that's setup too big for your frame, then there are serious safety concerns if you can't get off quickly or control the frame.
On the other hand, if your bike is too small, you'll exert far more energy than necessary pedaling. So get your bike fitted to the right size for you by a professional.
3. Wear the Right Gear
The right gear is also important. You want to dress to your climate, and also wear knee/elbow pads and a helmet to protect yourself in the case of an accident. It may not be sexy, but safety is certainly the number one concern.
4. Bring Plenty of Water
Mountain biking is a lot of physical exertion. In order to stay healthy and reap the fitness and cardio benefits, you need to ensure that you're drinking enough water. The last thing you want to do is get dehydrated and become stranded halfway through an excursion.
5. Keep Your Eyes Ahead
When biking, many newbies make the mistake of looking right ahead of them. Instead, you should be looking as far ahead as possible so that you make note of upcoming turns. If you don't, you could easily get surprised by a particularly sharp bend that could result in you falling unceremoniously off your bike.
6. Walk Before You Run
Walk before you run — don't try out the toughest trails on your first day! First, gain some experience on the easier trails then work your way up as you build mountain biking skill.
7. Go with a Buddy
Last but not least, always go with a buddy. Not only is that the ideal case for safety, but going with a buddy is always more fun! Few things can bring two people together like starting a new hobby together.
Mountain Biking Tips for You
There you have it — with these essential mountain biking tips under your belt, you'll be more than ready to face your features and start off with your new hobby.
For more lifestyle advice, be sure to check out the rest of the articles on the website!
Information contained on this page is provided by an independent third-party content provider. Frankly and this Site make no warranties or representations in connection therewith. If you are affiliated with this page and would like it removed please contact pressreleases@franklymedia.com