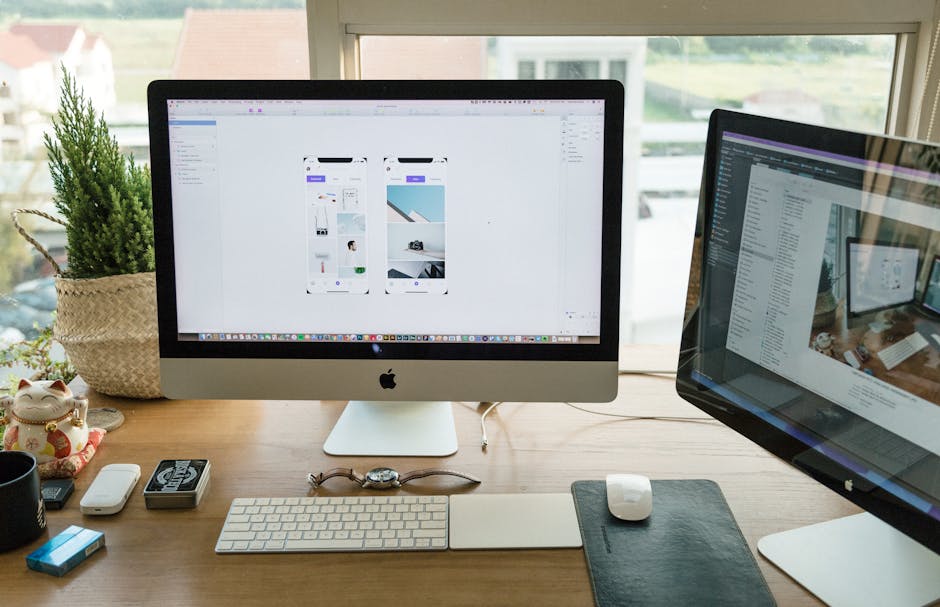 Microsoft currently has about 91% of the market share vs. Apple which has about 5% of the market share.
Does this mean that Microsoft is better and more reliable? Not exactly.
The Apple Mac and PC have long battled for supremacy in terms of which is more durable and reliable. And if popularity doesn't determine which is better to use, how do you know which is the best option?
This is why it's important to explore the PC vs Mac debate. It's important to take a deep dive into which is the better software if you're looking to buy either in 2020.
Here are the benefits of both the PC and the Mac that can help you make your decision in 2020.
The Benefit of a Microsoft Computer
One of the benefits of being a Microsoft user is being familiar with the functions of Microsoft.
Since the induction of Microsoft and the years thereafter, users have a sense of familiarity that makes them want to stick with Microsoft. They understand how the programs work and how they feel.
Another benefit of the Microsoft computer is the available software. They have Microsoft Word and Excel, along with other applications that are helpful for business purposes.
You'll also find that a lot of virtual hardware manufacturers are compatible with Windows. If you decide to need a new piece of hardware for your computer, chances are Microsoft has it.
If you're a gamer, you'll find that there are a ton of games made by Microsoft.
The Cons of the Microsoft Computer
However, each Microsoft computer also has errors. They aren't perfect in every area.
One of the cons of the Microsoft computer is that you have to upgrade if you want a faster more reliable computer. You have to upgrade to more resourceful equipment like the internal memory and hard disk.
As previously mentioned, Microsoft does not have the greatest security system. They aren't made for security. It takes a lot of effort and time to maintain Microsoft, such as keeping it updated with the most recent security. In addition, it's important to have spyware installed on your computer.
Even if you do keep your Microsoft updated with the latest security software, you aren't bulletproof from security attacks.
This also makes your computer susceptible to virus attacks. This means you have to keep up with the security upgrades and or patches that Microsoft releases.
Microsoft also has poor stability, causing some people to constantly reboot their computer. They even have to reinstall some programs for it to start working again.
The Benefits of the Macintosh Computer
One of the benefits of the Macintosh is that it has a very tight security system, especially compared to Microsoft.
Another benefit of the Mac is that they have a simple interface. Installing and using apps is seamless and easy on the Mac. It's a much simpler approach than using Microsoft.
The Macintosh also comes with productivity apps that Microsoft does not have. For instance, it comes with Pages, Numbers, and Keynote. It also comes with an internet browser, Safari, and iPhoto and video editing.
These productivity apps allow you to do your work without having to worry about downloading multiple kinds of software for your work.
The Macintosh also comes with multitasking features. There are built-in shortcuts and easy navigation features on a Macintosh computer.
Another benefit of the Macintosh is its ability to synchronize with other Apple products. Because the software and hardware are compatible, it allows Apple devices to transfer information seamlessly.
Sites like http://setapp.com/how-to/turn-off-voiceover-on-mac gives you the option to turn off read text on web pages and documents aloud, which is another resourceful tool from Mac.
The Cons of the Macintosh Computer
While there are a lot of pros to the Macintosh, especially when you compare it to a Microsoft computer, there are also some cons that you should be aware of if you're looking to buy a Macintosh in 2020.
One of the cons is the cost to buy a Macintosh computer. It can be expensive to purchase a brand new Macintosh, with some of the newer Macintosh computers well over $1000.
If you decide to get a Macintosh in 2020, you should also be aware that you can't upgrade the software like you can with Microsoft. This can be a con if you were considering a Macintosh.
While Microsoft boasts of lots of games to buy, the Macintosh is limited in which games you can buy that are compatible with its software.
Speaking of software, the Macintosh is limited in software and applications compared to Microsoft.
The Winner? Macintosh
While Microsoft wins in popularity, Apple Macintosh is superior in security and design. It provides a sleeker look that comes already equipped with the apps you need for work.
In addition, Macintosh integration makes it easier to work on Apple products with its applications. You'll find that OS and the hardware are completely integrated.
In the end, you'll find Macintosh more reliable, more stable, private and safer, and versatile in matching your needs.
PC VS Mac: How Do You Decide What's Best?
In the end, your decision will be based on personal preference.
It depends on if you like the touch screen on the Microsoft computer or the stability of the Macintosh. You might like the Macintosh because it connects with your iPhone, iPad, or other Apple devices. You might also like how tight the security is on Apple products, which are less vulnerable to the Microsoft computer.
The point is, there are pros and cons to each computer. They both offer significant advantages that the other doesn't have.
Ultimately, you have to decide what you like and what you need the most from your computer. You have to decide what kind of experience you are looking for that can help you make your decision.
For more information on the PC vs Mac debate, visit our website or contact us here.
Information contained on this page is provided by an independent third-party content provider. Frankly and this Site make no warranties or representations in connection therewith. If you are affiliated with this page and would like it removed please contact pressreleases@franklymedia.com