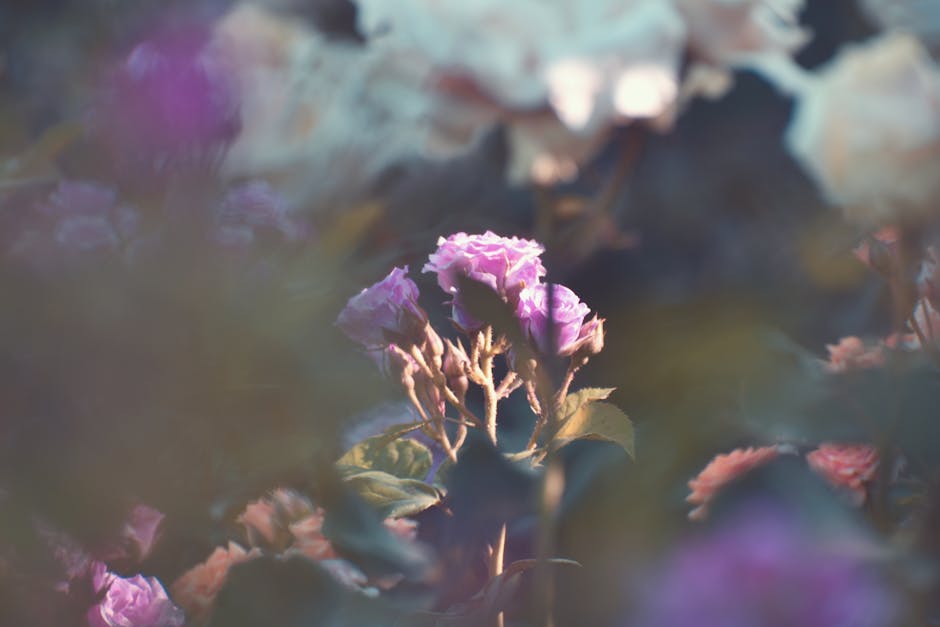 So, you love plants and the way they brighten up your home, bringing the outdoors in. But despite your love for plants and gardening, you don't have a green thumb. And you're tired of obsessing over your plants only to watch them die.
What you need, my friend is an underwater garden.
Underwater gardens may be challenging to set up, but they're easy to maintain. Even better, you won't have to worry about getting the watering ratio just right since these plants live, you guessed it, underwater in an aquarium tank.
Have we piqued your interest? Then sit back and relax while you watch your home water garden grow using this guide to everything you need to know.
Plants to Grow in Your Underwater Garden
Before you head to the store and pick up your supplies, you should first sketch out your ideal underwater garden. This sketch can be in your head or on paper. Better yet, head over to Pinterest and get ideas to use in your aquascaping designs.
Got it? Okay, it's time to decide which plants (also known as hydrophytes) you'll use in your home water garden. Our biggest tip when choosing hydrophytes is to find plants that have similar nutritional and light requirements, so they'll all be happy to share the same space.
Middle Ground Plants
Middle ground plants are also called bunch plants. That's because these plants are generally placed together in bunches. Each one needs its own hole for planting, but bunch plants don't root near as deep as background plants.
Bunch plants can be any shorter plant that looks nice with your aquascaping designs. Anacharis, ambulia, and Bacopa australis are all popular choices. But we also recommend that you learn about saltwater coral, an easy-to-care-for yet vibrant plant perfect for any home water garden.
Background Plants
Background plants are, you guessed it, plants you'll stick in the back corners of your water garden. If your underwater garden is in a large tank, you may want to add a third background plant in the middle. These plants are typically rooted, meaning they'll need some gravel or sand (at least 3 inches worth).
When it comes time for planting, only root your background plants to the base of the crown for best results. Background plants usually grow tall, up to 12 inches. Since your rooted plants will be such a significant feature of your garden, you may consider using different varieties.
Eelgrass, fanwort, and sword plants are all excellent options for your beautiful aquarium aquascape. So, too, are elodea. Elodea is a lovely narrow-leaved plant that can grow up to 3 feet tall!
Floating Plants
Last but certainly not least are floating plants. These lovely additions to your freshwater aquascape don't need to be anchored into the gravel. But they do need a ton of light, so make sure you incorporate a light source into your design.
We love crystalwort and hornwort as floating plants. The former is a bright-green cousin to moss. The latter has whirling narrow leaves, all attached to bushy stems that help oxygenate your aquarium.
How to Care for Your Home Water Garden
You've sketched out your aquascape design and chosen your hydrophytes. After visiting a local fish or aquarium store, your underwater garden is looking beautiful. Now what?
It's time to learn how to care for your home water garden. That way, it'll stay looking beautiful for years to come.
Light
First and foremost, you need a light source to keep your underwater plants thriving. All plants, including hydrophytes, need light to produce energy. The good news is you don't actually need the sun; an artificial light source will do just fine.
Your water garden will need about 8 to 10 hours of sunlight or artificial light every day. And if you're worried about your light source not being strong enough, 2 to 3 watts per gallon of aquarium water should suffice.
Temperature
Most hydrophytes live in warmer bodies of water. That's because they're generally considered tropical plants. Thus, make sure your home water garden stays around 70 to 80 degrees Fahrenheit. If your home gets cold during the nighttime, consider investing in a heating unit for your tank.
Water Circulation
Proper water circulator is essential for plant growth. Good circulation helps move nutrients toward plants and prevents algae buildup.
Most aquariums come with filters for this purpose. If you instead purchased your aquarium used or borrowed it, you may need to replace the filter. In this case, a local pet store or online aquarium supplies shop will have the replacement filters you need.
CO2
Carbon dioxide is another must-have for hydrophyte photosynthesis. CO2 systems can be quite expensive but are a necessary evil if you want your underwater garden to grow lush. The good news is a few fish are a cheaper and more fun way to get some CO2 into your tank.
Fertilizer
We don't recommend fertilizers for your underwater garden, especially if you have fish. Harmful toxins or too much phosphate and nitrate can cause damage to your fish and lead to algae growth, respectively. Instead, choose a (preferably organic) aquatic plant food that provides trace elements and nutrients ideal for your freshwater hydrophytes.
More Tips for Your Unique Garden
As a gardener, you're always looking for new and unusual ways to amp up your indoor and underwater garden designs. That's why you need Kake. Subscribe to our blog today to stay up to date with all the latest home gardening trends and more!
Information contained on this page is provided by an independent third-party content provider. Frankly and this Site make no warranties or representations in connection therewith. If you are affiliated with this page and would like it removed please contact pressreleases@franklymedia.com