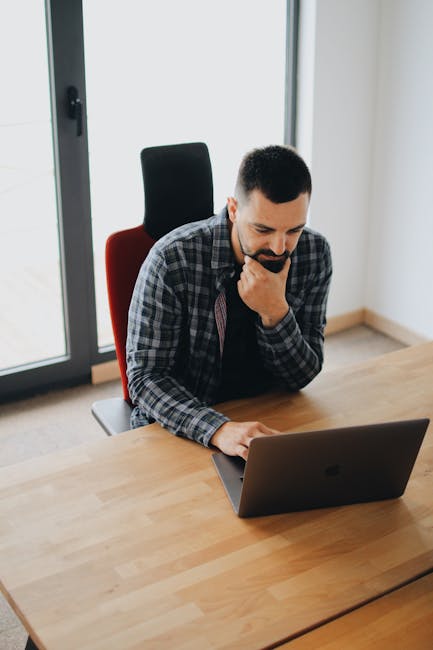 Struggling to get things down because your computer suddenly slows down?
It happens to us all but fortunately, there are multiple ways to fix a slow computer. Learning how to fix a slow computer isn't hard either; you don't have to be a tech genius to know what to do or where to start.
To help you out, here are 8 ways to improve your computer and prevent slowdown. Read on below to learn all you need to fix a slow PC:
1. Shut Down Resource-Heavy Programs
Does your computer normally run fine until you get knee-deep into work or video games? You might have too many resource-heavy programs running in the background.
You should first check the system tray at the bottom right. There might be programs running without you knowing about it. Close the system programs you don't need.
Next, open your Task Manager. You can do this simply by right-clicking on your desktop and picking it from the menu. Look at the list of programs currently running and shut down the unnecessary ones consuming your PC's processing power.
2. Free Disk Space
If you're using older, mechanical drives, having too little storage space left can affect your computer. To a degree, this also applies to newer computers with Solid State Drives. When your hard drive has little storage left, your PC struggles and slows down.
RAM sometimes swaps data on the hard drive. When you have little space left, both components can't function properly. The problem might not seem noticeable at first but it stacks when you've got other issues slowing your PC down.
3. Solid State Drives
Learning how to fix a slow computer starts by upgrading some hardware. The most important component to upgrade is your hard drive.
Replace old mechanical hard drives with a Solid State Drive (SSD), which works similarly to a USB flash drive. Mechanical drives slow down over time and break due to the excessive physical stress each time you turn on your computer.
One of the biggest benefits is that SSD's automatically defragment the data stored in them. This is a big step in speeding up your computer. They also have faster read and write speeds, which is important if you run resource-heavy programs.
4. Update, Update, Update
Your computer will automatically update, sometimes without notifying you. Your version of Windows, some device drives, and programs might update regularly. However, if your hardware and software aren't in sync, you'll notice your computer slowing down.
Prevent this by updating as often as you can. Don't ignore notifications for updates. Read the notification and check if your computer can handle the update.
If it can handle it, go ahead and update. If not, you might need to start upgrading your hardware to keep up.
5. RAM Upgrade
Your RAM affects how quickly your computer can transfer information from one end to another component. In general, the more RAM you have, the faster your computer can process data. If you run heavy software like modern video games or video editing programs like Premiere Pro, you'll need a significant amount of RAM.
The good news is upgrading RAM isn't too expensive or difficult to do. However, you should make sure your motherboard and processor can handle an upgrade. Older units have an upper RAM limit so make sure you check for compatibility before buying.
For casual use, 4 GB RAM is a good starting point. For mid-range computers, you should upgrade to 8 GB RAM. For people who play video games at the highest settings, you might need to go beyond that.
Keep in mind there are different types of RAM too, from SRAM to GDDR RAM. Again, check for compatibility!
6. Always Scan for Malware
Malware includes all types of adware and viruses. These consume a lot of space on your hard drive and eat up all your memory processing power. If left unchecked, malware can keep running in the background and duplicating without stopping, slowing your computer to a screeching halt.
They also pose a serious security threat!
Regularly check your computer for malware! Get a decent anti-virus and anti-malware app and run a full system scan at least once a week. Scanning can slow down your computer so schedule when you'll do it and again, you might want to turn off full system scans from running automatically.
7. Disable the Startup Programs
Speaking of running automatically, take a moment to edit your startup programs.
Your computer can significantly slow down if there are too many programs trying to boot up simultaneously as soon as you turn on your unit. Turn off all the unnecessary programs normally included when you buy a brand new PC.
Fortunately, newer computers running on Windows 7 to Windows 10 can easily edit their startup programs. You don't even need to look far. Simply go to the search console on the main menu and type in "startup apps" to quickly navigate to the right dashboard.
8. Reduce Browser Workload
Can't get your browser to work quickly or your business websites to load? First, check the site speed. There are tools like Google's PageSpeed Insights to run tests.
If the site isn't the problem, it's likely your browser. This is especially the case if your computer runs fine until you open a browser. You likely have too many add-ons and extensions running.
Disable the ones you don't often use. They still run in the background each time you open the browser and this quickly eats up your computer's processing capability. Lighten the load your browser has to deal with.
Learn How to Fix a Slow Computer Now!
Mastering how to fix a slow computer isn't too difficult once you make a habit of these 8 simple steps. Follow these tips listed here and you'll speed up your PC in no time. Get rid of the junk, upgrade and update, and free up your computer from unnecessary startup programs or add-ons.
Found this guide useful? If you did and you want more helpful walkthroughs and technology guides, feel free to go through our other articles today! We offer a ton of tips to help you become tech-savvy!
Information contained on this page is provided by an independent third-party content provider. Frankly and this Site make no warranties or representations in connection therewith. If you are affiliated with this page and would like it removed please contact pressreleases@franklymedia.com