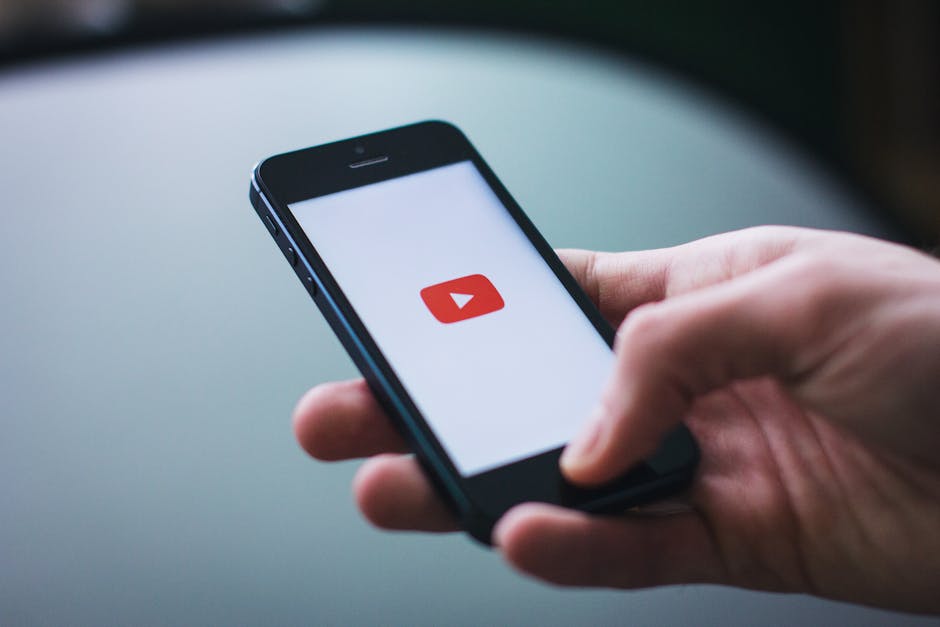 If you're currently using an Apple computer, then congratulations! You're using one of the best operating systems on the market today.
The latest macOS is fast, powerful, and comes with a plethora of cool features and apps. However, the new macOS isn't perfect.
One thing Mac's tend to lack is a good media player. The native player that comes with Mac can play some videos but it can't do a whole lot more. Luckily, there are several third-party applications out there that perform quite well.
Interested in learning more? Continue reading and we'll walk you through the top media players on the market today.
VLC
The VLC media player is one of the most popular media players currently out there. A big reason for this is that it's totally free. It can also optimize audio and video playback for your specific device, supports most file formats with needing to download extra codecs and supports streaming.
And when you do download additional plugins, you can enable integration with other streaming services and programs.
This media player supports DivX streaming and MPEG. It can also play videos while they download. This gives the user the chance to watch an entire film before deciding if they actually want to download the whole thing.
VLC also allows users to watch ZIP files without the need to unpack them. Also, after the download is done, you can increase the volume of the video by up to 200% if it sounds too quiet to you.
Another cool feature of this media player is that you also have the ability to search for different album covers.
And by making a video playlist, you can have one video start playing immediately after another has finished. This is especially helpful if you want to watch several short videos or if you downloaded a movie in several parts.
Many users love VLC because it can play formats that aren't natively supported on Windows and Mac computers. Also, if you're listening to an audio file that's on an antiquated formatted, VLC can probably still play that file for you.
Elmedia Player
Of course, there are also many great alternatives to VLC for Mac.
Like VLC, Elmedia Player for Mac is free to use and can perform a variety of functions. The application is extremely user-friendly and has a layout that's similar to iTunes.
Like iTunes, you can manage, create, and delete all sorts of playlists. You can even make a smart playlist by choosing from a variety of different filters.
Some of the most popular formats that are supported by Elmedia Player are SWF, MOV, MP4, FLV, XAP, RV, AVI, and RM.
The application can also play 4K and 8K, it can stream videos from your computer to your smart TV, manage subtitles, and give you Chromecast and Chromecast Ultra supports. Elmedia is also AirPlay-enabled.
Unlike VLC, Elmedia Player allows you to download YouTube directly to your computer. You can also play videos immediately by using the app's web-browser extensions. This feature also lets you bypass any and all advertisements.
And thanks to the app's hardware-accelerated decoding feature, you won't have any problems streaming HD videos on a large screen. Also, if you ever get tired of watching HD videos, you can go ahead download audio files since Elmedia always lets you listen to MP3 files.
Cisdem Video Player
This media player application plays all sorts of media file formats. It's also completely compatible with the most popular video formats including SD, HD, UHD, and FHD.
Cisdem rarely ever crashes or takes time to buffer. This gives the viewer an extremely pleasant and frustration-free viewing experience.
This application also features snapshot functions and deinterlacing.
Kodi
Kodi is a free media player that's perfect for anyone with a large archive of photos, movies, and music.
With this app, you can customize pretty much every part of Kodi. This is due to its open-source history, which gives the users more freedom to pick and choose how and what to enjoy.
Although Kodi is designed to be connected to a large monitor or television, there's nothing wrong with using it on a computer or any other kind of device. Kodi is available for a wide variety of different platforms. With that said, however, some platforms will be better at running the Kodi software than other ones.
For example, iPad and iPhone users will have to ensure that their devices are jailbroken. Android users, on the other hand, just need to make sure that their devices are running Android 5 or newer.
Regardless, iOS and Android users have the opportunity to download Kodi on both the App Store and on Google Play. The app can also be downloaded on Kodi's official site.
Also, it's worth noting that Kodi runs on full-screen mode by default. You can set it to a windowed mode if that's what you prefer.
There are also a ton of add-ons that you can get for the app as well. From YouTube to Spotify and so many others, you can have access to the most popular and useful streaming services around.
GOM Player
GOM Player is a free audio and video suite that can play pretty much any type of format and also supports 360-degree VR videos.
Another great feature of GOM Player is that if you happen to have a file format that can't be played by the app, it will help you find the right downloadable codec that you can play it.
This media player has a very clean and simple interface. It's also skinnable. That means that if you don't like the way the app looks by default, you can change it completely by giving it a new theme.
It's still important to point out that these skins are only for looks. So if you don't like how the menu system works, adding a new skin won't change that.
5KPlayer
Not just your average video player, this app also supports streaming video, radio, local playback, YouTube downloading, AirPlay support, and more. You can use this media player to easily add your music and movie collection that's on your hard drive to this program.
The beautifully designed user interface makes navigating the app simple and enjoyable. You can also take advantage of the many playback controls so that you can get the sound and picture quality just right.
Pot Player
Pot Player has been gaining in popularity recently. The application has earned a sort of cult-following among its dedicated and loyal fanbase.
This media player offers a minimalist design that belies the fact that it offers a plethora of codecs and can play pretty much any file out there. That includes formats in 3D!
And if you happen to find a format that Pot Player doesn't support, it will download the right codec for you.
You also get the option for video files to download subtitles. And because it's skinnable, you can easily customize the look of the application to however you like.
The app also offers a handy screen recording tool that's sure to come in handy.
MediaMonkey
This free media player can get files from pretty much any source. Whether the files are being stored on a networked drive, locally, on a disk, or streamed on an online source, MediaMonkey can get it.
And if your video and audio collection is just a total mess, the application can go ahead and automatically tag files, get the right album art, and also find cool extras like song lyrics.
You can also use the media player as your home media server for DLNA/UPnP devices. You can also sync and back up video and audio files from Android and iOS devices as well as get stats and reports about your media collection.
Plex
Plex is awesome because it allows you to play content in any room in your house. The media player uses your computer as a sort of hub where you can access media from all different devices.
Another great feature of this app is that you can also watch live TV. It will also organize all of your movies and recorded television shows and add the correct artwork to all of them. And since Plex transcodes files, you don't have to worry about certain devices being incompatible.
Which of These Top Media Players for Mac is Best for You?
Clearly, there are all sorts of choices when it comes to choosing among the top media players out there. The trick is to figure what exactly it is you want out of a media player and how involved you want to be with customization.
Interested in reading more helpful tech articles? Check out the rest of our blog today!
Information contained on this page is provided by an independent third-party content provider. Frankly and this Site make no warranties or representations in connection therewith. If you are affiliated with this page and would like it removed please contact pressreleases@franklymedia.com