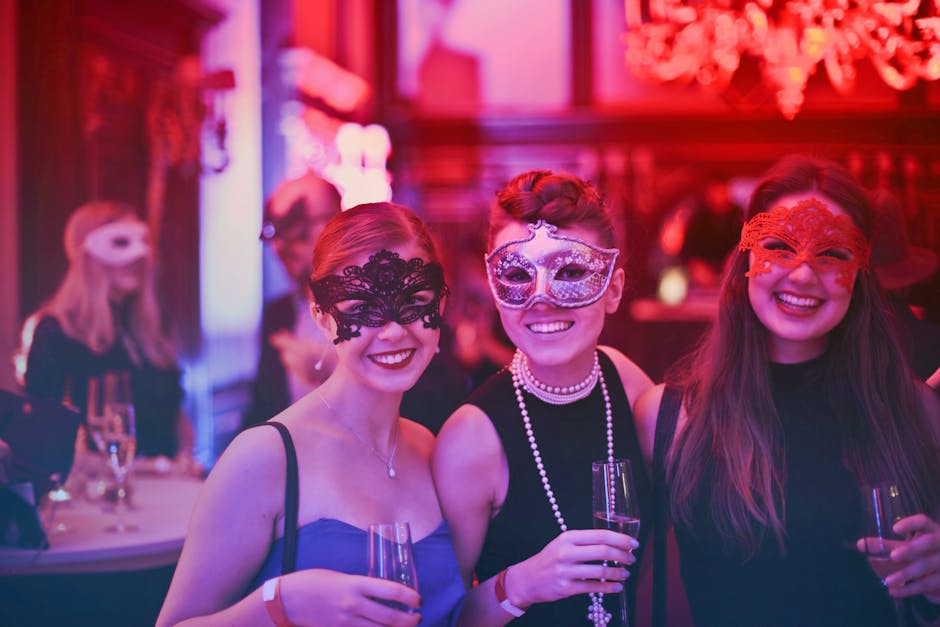 As the holidays approach, you may be trying to figure out how to plan your next holiday party. While holiday parties are tons of fun, they can also be lots of work.
Let us ease your stress with our holiday party planning guide, full of tricks, tips, and creative ideas.
Figure out the Basics
Party planning is all about your audience. Figure out what kind of holiday party you're having by considering who you're planning to host.
Is this a work party, a family-friendly party, or a party for adults only? This will greatly affect how you begin planning for your party, as these parties will all be much different. You will also want to make sure you pick a date and time that a majority of your guests can attend.
Depending on your guest, and the number of people you plan to invite, you will want to consider where you will host your event. If you're inviting a manageable amount of people, a party at your home can be affordable and inviting. If you're planning to invite more people than you think you can afford under your roof, consider booking a venue, such as an event space, restaurant or bar.
Pick a festive and unique theme such as a Secret Santa party, a Black Elephant party, or an Ugly Christmas Sweater party. You will then want to design and send out decorative invites that reflect your party's theme and leave clear directions on how to RSVP.
Send your invites early, so that you can get plugged into your guest's busy social calendars during the holidays, and so that everyone can plan ahead. Making a Facebook event for your next party can be an easy way to reach out to others and keep track of who is attending.
Make It Festive with These Ideas
Fun holiday details and activities can get your guest into the holiday spirit. Decorate your home or venue in a way that matches your theme, and play Christmas music. There are plenty of holiday playlists available on Pandora and Spotify that can help you avoid hiring a pricy DJ.
If you're having a family-friendly party, consider ideas such as a sugar cookie making table, or a hot chocolate making area. This allows your guests to get creative, and bring something sweet home with them. If your hosting an adult party at home, consider making festive cocktails such as cranberry mimosas that are easy and delicious.
Always buy more beverages and food than you think you'll need. It can be hard to estimate, but you would rather have leftovers than run out of refreshments while your guests are still enjoying themselves. You can always send leftovers home with your guests if needed.
Try making a few of your signature dishes and buying store-bought or catered dishes to help balance out your workload. Have friends bring their own signature dishes for a little help in the kitchen. Write down all the food and beverages you're offering so that you can refer to it and make sure you've covered all the bases.
Tips for Corporate Holiday Party Planning
Planning a party for professionals is much different than planning other holiday parties. Although you want the event to be fun, there are some things to consider communicating and making clear to the guest to ensure everyone is comfortable and professional.
Something to consider is limiting alcohol consumption to keep things professional, while also allowing people to loosen up. This is also better on the companies budget. Giving guest drink tickets, closing the bar at a certain time, or only allowing alcohol with the meal may be best to keep up the professionality of your company.
Another helpful tip is to remind employees of proper wardrobe etiquette. Mentioning that the event is professional, buisness casual, or cocktail wear is best and should reflect the nature of the party, where it's located and the theme.
Unsure what to wear at your next holiday party? Check out this helpful holiday outfit guide.
A gift exchange or fundraiser can be a great way to get coworkers into the giving spirit. Gift exchanges will go most smoothly with a smaller and more manageable group than a large corporate company. Putting a reasonable cap on the spending amount for a gift exchange is a great way to make sure everyone is putting in the same amount and that you're not breaking anyone's budget.
Fundraising, such as asking everyone to bring a toy for a toy drive, is a good way to bring people together for a good cause. This is a good idea for larger companies so that you can avoid the awkwardness of someone forgetting a gift. If you're hosting a large corporate holiday company, build an event planning team that can help you generate ideas and delegate tasks.
Start Your Holiday Party Planning Today!
Now that you know all the tips and tricks for throwing the best party, you can start your holiday party planning as soon as possible! Give yourself a good amount of time to plan and invite guests, and don't be afraid to delegate and ask for help! You want the main goal to be bringing people together and enriching the holiday spirit, which is hard to do if the host is stressed out and in over their head.
Keep these tips and tricks in mind while planning your next holiday party and you can't go wrong. For more articles from news, to lifestyle and more, explore the rest of our site!
Information contained on this page is provided by an independent third-party content provider. Frankly and this Site make no warranties or representations in connection therewith. If you are affiliated with this page and would like it removed please contact pressreleases@franklymedia.com