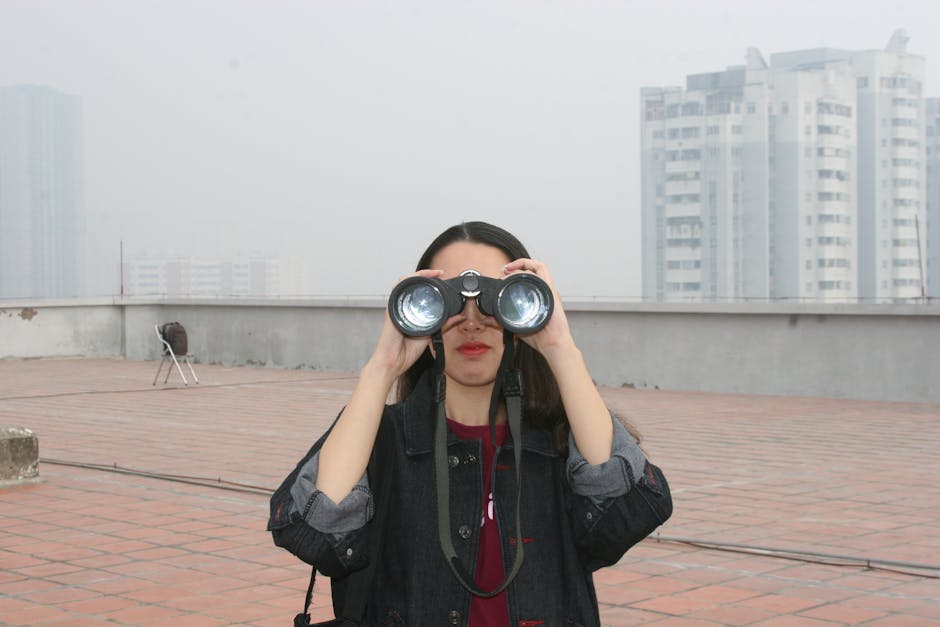 Bird watching has been a popular hobby in America ever since John James Audubon published his famous Birds of America book in 1827. The book contained over 1,000 depictions of different American birds and captured the imagination of generations of people all over the world.
Today, over 45 million Americans participate in this pleasant and naturalist pastime. If you're interested in getting started in bird watching, continue reading to learn more!
Get Your Equipment
Birding is a fairly simple and inexpensive hobby. However, there are still some pieces of equipment that are going to help you have a more satisfying time.
Magnification Equipment
Binoculars are popular among bird watchers. They are easy to transport and help you more easily see birds that are small and far away. As a beginner, any kind of magnification gear is going to help you out in a big way.
Pay attention to the magnification specs too. Binoculars come with two numbers. Such as 7×40 or 8×30.
The first number indicates how many times the binoculars magnify whatever you're looking at. The second number tells you how much light it lets in. It's also the lens size.
Although a larger lens is going to let more light in, it's also going to emphasize the movement of the binoculars more. This will make it hard to focus on a bird or other object.
It's important to note that there are more options than binoculars. You can also get yourself a spotting scope. Spotting scopes are bulkier and more cumbersome to transport than standard binoculars.
They also usually require a tripod for setup. Still, they offer the best quality in terms of magnification and clarity. They're extremely popular among bird watchers as well as hunters.
Definitely make sure to check out the top rated spotting scopes on the market today before deciding on which magnification equipment to purchase.
Field Guide
After getting some quality magnifiers, you need to get your hands on a field guide. Starting out, just about any field guide will do.
Just make sure that the book contains images of each bird. It should also include maps of the birds' ranges.
Keep this book somewhere where you'll be able to quickly flip through it for a couple of minutes every day. Somewhere like a nightstand by your bed or in your bathroom. The point is to become acquainted with the different types of birds and recognize their differences and patterns.
Just by giving it some thought for a few minutes each day will help train both your eyes and your mind to the birds that are out there.
To enrich your relationship with your bird guide, go ahead and learn more about birds in general too. Try to learn about the history of birds and even watch some documentaries on the subject. It's not only going to give you a better understanding of the birds in your guide but should hopefully build your excitement to get started as well.
A Good Camera
By taking photos, you'll be able to cross-reference birds you saw out in nature with the ones in your guide. Memory is a tricky thing and you might not be able to accurately recall what the bird looked like just from trying to remember it.
Phone cameras usually aren't good enough quality for something like this. Instead, find an affordable DSLR and a good zoom lens to take with you. Consider taking a monopod or tripod with you so that you don't end up with shaky or blurry images.
Sound Recorder
Probably the least essential piece of equipment, it's still good to know about. Along with recognizing birds by how they look, they can also be differentiated by the sounds they make.
By bringing a microphone, tape recorder, or just a smartphone, you can record bird sounds you hear in nature and use that later to identify the bird.
Preparing to Bird Watch
Now that you're all geared up, it's time to get out there. Go online and look up popular places to go bird watching in your neighborhood. What may be helpful, especially for beginners, is to join a bird watching group.
In these groups, you go around with other bird watching enthusiasts. Anyone who spots a new bird will point it out so that the other members of the group can look as well.
Dress Comfortably
You're probably going to be doing a lot of walking. So make sure to wear appropriate sneakers. Also, you're going to be out in nature so you should understand that you might end up getting a little dirty.
Try to wear clothes that are dark or neutral-colored. Wearing bright colors will enhance your movements and might frighten the birds away.
Be Quiet
When bird watching, you want to be as quiet as possible. Birds are easily frightened and will fly away at the first sign of danger. Loud noises can definitely scare off a bird.
When in a group, try to keep talking to a minimum and do so quietly. Also, avoid flash photography and loud camera noises.
Pay Attention to the Time
The time of year is extremely influential on the kinds of birds you are likely to see. The time of day as well. Many birds are early risers and you're more likely to spot them around sunrise.
Changing tides of the ocean can also have an impact on when you're likely to see certain birds.
Bring the Birds to You
Don't want to go on a long hike or have to talk to strangers? Bring the birds to your own backyard. By using a bird feeder, you can attract different types of birds and watch them from the comfort of a chair.
Also, consider putting a fountain or birdbath in your yard as well. Birds love running or shallow water.
Identifying Birds
When looking for birds, you first want to search with your naked eye. Using binoculars or scope is going to severely limit your field of vision. Pan your eyes around the area and look for movement or colors that might belong to a bird.
Once you spot a bird, bring up your binoculars and get a better look. Pay attention to the bird's colors, size, and shape. These are all good features used to identify the kind of bird.
After getting a good look, it's time to take out the field guide. Riffle through it, looking for an image of a bird that looks like the one you just saw.
Birds in real life don't always look exactly like their depictions in books, but they should be close. It's also helpful to pay attention to what the bird is doing.
Is it circling overhead? Searching for worms or insects? Or soaring in the sky?
Don't Only Rely on Colors
As helpful as relying on colors are, you shouldn't just base your identification on them. Light and shadow can affect how you see the color of a bird.
Know the Area
By knowing about the area you're walking around, you will be able to significantly narrow down the identification process. You're first going to notice the most common birds in your area because there will be a lot of them.
But as you continue to hone your skills, you should be able to identify rarer birds too.
Use Apps
Modern technology has been extremely helpful for identifying birds. Some apps will play you the different bird calls of specific birds. Even based on the bird's sex and age.
Other apps act as digital field guides and include photos and descriptions of birds.
Even cooler, some apps are based on user-submitted data. So bird watchers in your area will post on a map what bird they saw, when they saw it, and exactly where.
A fun thing to try is to pick a specific bird and search exclusively for that bird. Learn about the bird and try to memorize it's songs, calls, and appearance. Then, go to a location where that bird was recently spotted and see if you can spot if for yourself.
Have Fun While Bird Watching
More than anything, you want to make sure that you're having fun. Bird watching is more than just seeing how many birds you can spot. It's not a competition.
Bird watching is about being among nature and appreciating the world around us.
Are you interested in reading other helpful lifestyle articles? Check out our blog today for more!
Information contained on this page is provided by an independent third-party content provider. Frankly and this Site make no warranties or representations in connection therewith. If you are affiliated with this page and would like it removed please contact pressreleases@franklymedia.com