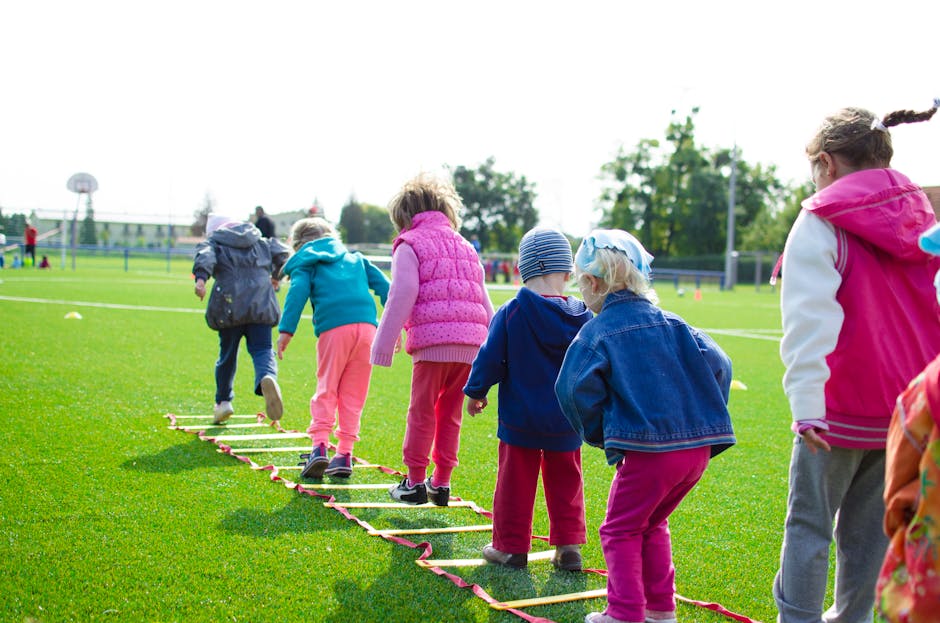 Did you know studies show parents become fed up with kid's summer vacation after only 13 days?
The stress and financial burden of it all can be overwhelming. If you want to make this summer fun for your kids without the stress, planning is essential.
Yes, having a fool-proof plan will help you to keep on budget and keep boredom at bay. How can you nail it? Try out these awesome things to do with kids in the summer, without resorting to banging your head against a wall!
1. Kid Ninjas
Make the most of the sunshine and get your kids outdoors. Turn them into little Ninja Warriors by creating a backyard obstacle course.
Use boards, pool noodles, hoops, ropes, hurdles, tree trunks, and more. Don't forget it needs to be challenging but doable. Try making both an intermediate course and a simplified course if you have kids of different ages.
Invite their friends to play too and you can enjoy some social time with other parents while your kids go wild on the course.
2. Show Some Love
Summer isn't all about playtime, you can use the opportunity to teach your kids something valuable. No, it doesn't have to be math, but how about teaching kindness?
You can do it by painting happy, positive messages on rocks. The big craze of painting on rocks and leaving them for people to find is both sweet and artistic. So, how can you get involved?
You can join a project, Facebook group, or just start it independently. Collect some rocks, then encourage your kids to decorate them with positive messages. Chat with your little ones about why it's important to show kindness, and how this initiative might help someone.
After the rock's sealed, leave it in a place someone can find it. You never know, even a simple rock with the word "hope" painted on it could be just the pickup someone needs!
3. Become One with Nature
Summer is the perfect time of year to explore the natural world with your kids. But what can you do?
Try picking your own strawberries or raspberries. Or grow herbs, plants, or create a wildlife habitat in your backyard. Why not try birdwatching with a guidebook or making a bird feeder for your garden?
A simple, yet lovely way to spend time with your kids is to lay back and watch the clouds. Look for shapes and see the imaginations of your kids run wild.
Grab some sunscreen and start exploring!
4. Night Time Antics
Summer fun for kids isn't limited to the day time only. Become creatures of the night and plan some night time antics.
Explore the night sky and try stargazing with your kids. If you don't have much knowledge yourself about our wonderful galaxy, download constellation charts and see what you can spot. And if you're well-equipped, set up a telescope for the kids to look through.
Another night time game is catching lightning bugs. It's an active game to play in the dark, and your kids get the chance to explore nature too. But don't forget to set the wonder bugs free when you're finished playing.
If the summer nights are warm, you could host an outdoor movie night. Rent a movie projector and project onto a draped white sheet. Bring some sleeping bags and airbeds for "seating", and popcorn of course.
But whatever you do, don't try these activities every night. Or your well-planned bedtime routine will go out the window!
5. The Best Rainy Days
Rainy days might keep you indoors, but they don't have to be a snore-fest. Use the rainy day to your advantage by enjoying a lie-in or getting your kids to treat you with breakfast in bed.
Try building a fort and camping indoors. Let the kids use cardboard boxes, blankets, and other materials to build their "dream home". Make it comfy with pillows and enjoy a family slumber party instead of going to bed!
Play cards games and board games. Enjoy a movie marathon or get the kids to create their own movies using a smartphone. Or try building a humongous lego castle or city as a family.
There really is a lot to do on rainy days when you use your imagination.
6. Splash Around
Of course, no summer would feel complete without getting soaked! Especially when the weather is hot. If you can't afford to take the kids to a water park, set up one in your backyard.
Fill up a paddling pool and turn on the sprinklers. Or try a slip n' slide for some serious fun. Use balloons for water bombs and grab some water pistols for a water fight—parents vs. kids.
Don't forget to invite your kid's friends over too. It'll be the best pool party of the summer!
7. Fun at Summer Camp
While most parents would love to play with their kids all summer, the reality is that most parents can't take time off work. If you can't try these activities with your kids yourself, then send your kids to summer camp.
The best summer camps and programs do all these activities and more. You can even choose camps for specific purposes, such as a drama camp or sports camp. Whichever camp they go to, they really are going to make the most of their summer.
Now You Know What to Do with the Kids in the Summer!
Now you know what cool things to do with kids in the summer, what will you try out? All you need is some good weather and your kids will have their best summer yet!
To find out what's happening in your local community and to keep on top of the ever-changing weather, check out our regular news and weather reports.
Information contained on this page is provided by an independent third-party content provider. Frankly and this Site make no warranties or representations in connection therewith. If you are affiliated with this page and would like it removed please contact pressreleases@franklymedia.com