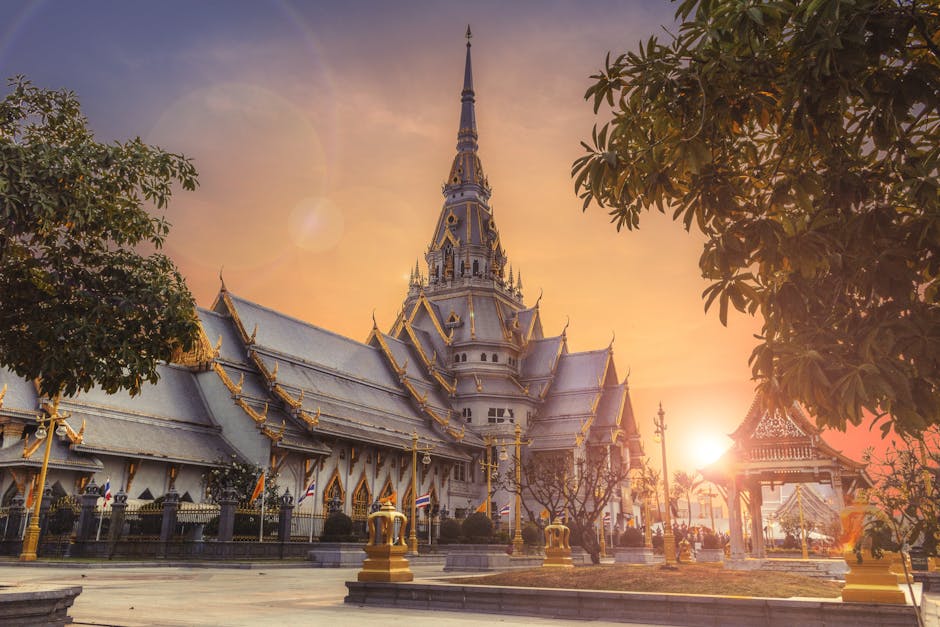 Originally posted on https://www.kitv.com/story/41079405/5-things-you-cant-forget-on-your-southeast-asia-packing-list
Anxious to enjoy culinary delicacies, incredible architecture, and islands you only see on television? We're jealous!
Your vacation to Southeast Asia will be an adventure of a lifetime, but we know packing for it can be quite the opposite, so we're here to help.
If you're getting ready to jet off to Southeast Asia soon, you need to make sure you're prepared! Here are 5 key things you cannot forget on your Southeast Asia packing list.
1. Insect Repellant
Malaria would be a great way to ruin a trip, so use protection.
Whether it be spray, lotion, or bracelets, ensure to take insect repellant on your adventure.
Spare no expense on this item, the insects in Asia are intense.
2. Electronic Devices
Although Southeast Asia has amazing hotels, you probably won't be in your room all day. Portable chargers are a must for your long days of exploration.
You can't miss the opportunity for a good photo session.
To charge your devices, you will need an adaptor. Based on your voltage, you may also need a converter (or a dual adapter/converter).
Adapters only change the physical plug, while voltage converters step the voltage down from 220-240 volts to a safe 110-120 volts. If you absolutely have to use a device in Asia not rated for 220 volts, you will need a voltage converter.
Don't forget to grab any charger cords or camera devices as well. These items may be hard to find on your trip.
3. Medical Supplies
The summer heat can wear you down, and finding your typical medicine in a different language can be difficult. Pack a first aid kit, sunscreen, and any medication you may need, like motion sickness relief or pain medicine.
Skip the ibuprofen though, as it creates several health risks for this trip.
Don't go overboard and take up too much space in your luggage because you can find these items there, but it's always great to be prepared.
4. Toiletries
Switching new deodorant in muggy 90-degree weather? Probably not the best idea.
Don't forget to pack your favorite toiletries: deodorant, soap, toothpaste, etc, as the selection will vary abroad.
Wet wipes and hand sanitizer also very critical items. If you're traveling to remote areas, your bathroom may be a hole in the ground. Stay clean.
It's also worth mentioning that tampons are quite scarce, so be sure to pack your preferred feminine hygiene products.
Packing these toiletries will save you time in the pharmacy.
5. Backpack
You already have a list of very important items, so how are you going to carry them? A secure backpack.
Any backpack will do as long as it's not too easy to open, in the event you encounter a pick-pocketer.
Grab your sunscreen, toiletries, and important electronic devices, throw them in your backpack, and get to your adventures.
Your Complete Southeast Asia Packing List
Congratulations! Your Southeast Asia packing list is complete, but we do have one more suggestion.
The memories you make will last a lifetime, but it's also great to document them so bring a journal or camera to keep them alive.
Now that you have a complete list, all you need to bring is yourself.
Be sure to keep browsing our site for more travel tips.
Information contained on this page is provided by an independent third-party content provider. Frankly and this Site make no warranties or representations in connection therewith. If you are affiliated with this page and would like it removed please contact pressreleases@franklymedia.com