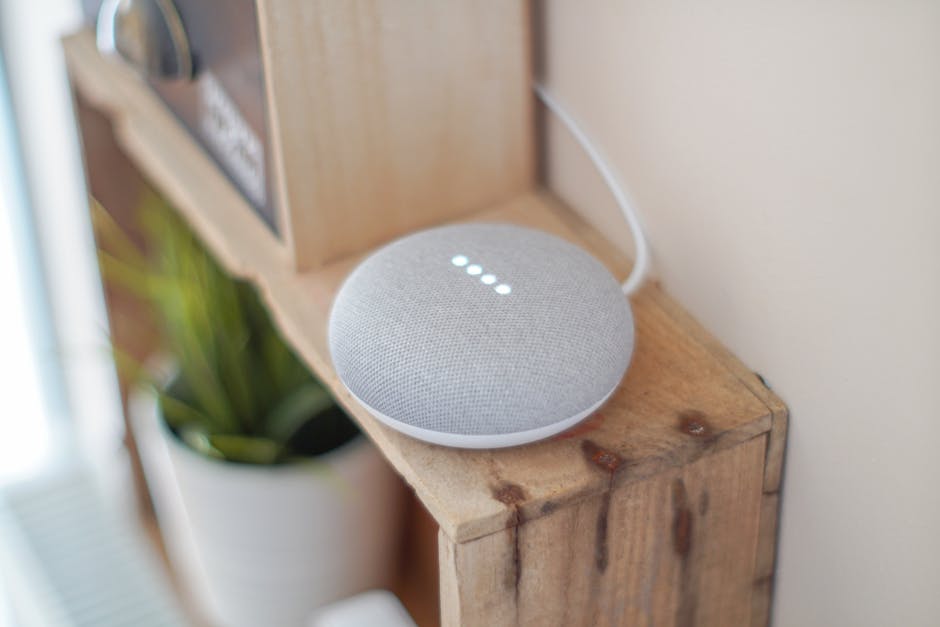 Originally posted on http://www.kake.com/story/40992443/make-the-most-of-your-home-taking-a-look-at-the-top-tech-products-for-better-home-living
Amazon has sold 100 million devices that run Alexa, and over 8 million people own an Amazon Echo.
We're now living in the age of what was once the purview of science fiction writers. Tech gadgets now turn on the lights, alert us to visitors, and play our music on command.
New innovations hit the home tech products market all the time. Chances are, some of them you haven't even heard of yet.
Read on for some handy home tech products that'll help your home switch into high gear.
Amazon Echo Dot
This third-generation smart speaker edges out Google's home mini by a dot! They're both high-tech speakers with lots of capabilities. But Amazon boasts a slight edge with more third-party device support.
Use the Echo Dot for controlling TVs, lights, fans, and other smart home devices. There 10,000 compatible smart-home devices for the Echo.
Alexa is artificial intelligence (AI) and it's getting smarter all the time. Alexa can track fitness, play games, and more.
Ecobee4 Thermostat
This smart thermostat controls air temperature with voice commands. It's also an Amazon speaker. It plays music, shops, and does everything Alexa does.
The cool thing? It controls the temperature of whatever room you're in, not only the room in which it's installed.
Smart Pillow for Snoring
Do you or your partner snore? First, make sure it's not due to a serious problem like sleep apnea. Check with a doctor like this private general practitioner.
If the problem is routine snoring, try this anti-snore smart pillow.
When the pillow senses snoring, it vibrates until you change position. Now you don't have to worry about waking up everyone in the house.
The pillow also comes with sleep tracking sensors as well as built-in speakers.
Garden Timer for Watering
Are you a home gardener? Do you need a way of keeping a schedule for your garden irrigation system? This Melnor RainCloud system is Internet controlled.
It hooks up to four hoses at a time and is controllable from anywhere you have an Internet connection.
Its easy plug-and-play system has you up and watering the garden in no time. Use the app for scheduling. Water four zones from one faucet.
Raincloud works with all types of sprinklers as well as drip systems, soaker hoses, and regular garden hoses.
Touchless Vacuum
Leave this handy touchless vacuum in the corner. When there's a spill, sweep the debris near the vacuum.
The motion sensors alert there's a mess, and the 1,000-watt vacuum sucks up the debris. The vacuum is always on alert but has a manual mode too if you want it switched off.
And if you hate running a vacuum around the house, there's always this…
Robo Vacuum
Try the Ecovacs Deebot N79S for an easy vacuuming option. This vacuum runs on its own but also has a manual steering option.
It's integrated with other smart home systems and apps too. And you'll love the long battery life.
Ecovacs Winbot: A Robot Window Cleaner
Are you tired of cleaning your windows? Can't reach the highest windows? You need this state-of-the-art cleaning tool.
The Ecovacs Winbot makes cleaning the windows easy. No more risking your life on tall ladders. The robot makes use of a high-tech suction fan.
It does the hard work so you don't have to.
Smart Water Leak Detector
If you've ever had a leaky hot-water tank, you'll love this handy gadget. It detects leaks, freezing, or dangerous humidity levels.
This high-tech gadget sends an alert to your phone, preventing disasters before they happen. This is money well spent, and it's under $100!
Smart Food Thermometer from iGrill
Do you get frustrated figuring out whether the meat on the grill is cooked through? Try this smart food thermometer from iGrill.
It sends notifications to your phone about temperature and doneness. No more wondering if the meat is safe to eat.
Get this great smart tech gadget for the griller in your family.
Smart Shower Digital Interface
Are you tired of adjusting your shower every day? Do you like the same temperature and water pressure all the time?
Try this smart digital shower interface. Configure your temperature control and spray at the touch of a button.
This waterproof interface is compatible with any shower head and faucet.
High-Tech Alarm Clock
Are you looking for a better way to wake? This is it!
The LBell alarm clock has a simulated sunset and sunrise feature. Fall-asleep settings include a sunset with controls for brightness. Alsom control the duration and sleep music volume.
The light fades along with the background music and shuts off automatically.
In the morning, wake up to the simulated sunrise and the sound of birds, ocean waves, and a myriad of other choices.
There's also the option for FM radio. Need a little extra sleep? The snooze function offers an extra nine minutes.
The clock also makes a great bedside lamp. You'll love falling asleep and waking to this amazing tech product!
Wi-Fi Smart Plug Adaptor
So many devices these days are smart devices. But not everything comes with built-in Wi-Fi or Bluetooth.
Transform normal devices into remotely-operated devices with this Belkin Wemo Wi-Fi smart plug.
Set your lights and appliances from your phone or tablet. There's no subscription or hub necessary.
Key Finder Tracking Tile
How many times have you been late for work because you can't find your keys? It happens to everyone sometimes.
Attach this tile tracker to your key ring and use your smartphone to track your keys!
Always misplacing your phone in the house? This tracker makes the phone ring even if you left it in silent mode.
Give this to your forgetful loved one!
Tech Products Galore!
There are so many useful tech products. Don't let your fear of technology hold you back.
These products simplify your life. From turning on the thermostat to turning off the lights, let these tech products do the work.
Water the garden from a remote app or find your misplaced keys. There are tech products and apps for just about everything.
Love reading about up-to-date products and news? Keep reading the blog!
Information contained on this page is provided by an independent third-party content provider. Frankly and this Site make no warranties or representations in connection therewith. If you are affiliated with this page and would like it removed please contact pressreleases@franklymedia.com