Originally posted on https://www.customenvy.com/pages/custom-phone-case-buying-guide
With the cost of mobile phones increasing each year it has become more important than ever to protect your phone with a case. One minor drop can result in a broken screen which can cost more than $300 to replace. Internal damage can make your phone unusable and require purchasing a brand new device. If it is an iPhone X that might cost you over $1,000 to replace. The best way to protect your phone is buying a phone case. Phone cases can help keep your phone looking brand new and helps your screen survive those accidental drops.
Since the release of the first iPhone in June of 2007 and the mass adoption of mobile devices, the accessory market has been flooded with cases. You may think that if you toss just any case on your phone you will be protected. However, not all cases are created equal. Case quality varies widely with some providing almost no protection at all. So what makes a good case? What should you look for on your next case purchase? Read on for tips on purchasing your next phone case.
The Lip
One of the most important factors of a quality phone case is the lip. What is the lip? If you were to look down your phone you should see your phone case is raised on the edges from the screen. This is extremely important in protecting your phone on drops. Imagine dropping your phone onto a flat surface. If your screen comes in contact with that surface there is a good chance you are going to have a cracked screen. However, with a lip a drop on that same flat surface will ensure your case takes most of the impact.
Design a Custom Case Now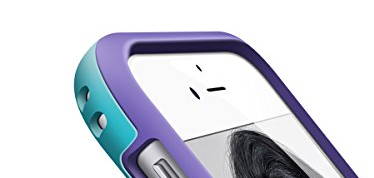 Material
The material of your phone case will help determine how well your case will be able to manage drops to your phone. One of the best materials is TPU (thermoplastic polyurethane). TPU is a hybrid material that is a mixture of hard plastic and soft silicone. This type of material is great at absorbing contact and is also easy to slide in and out of your pocket as it is not a sticky rubber. This makes it easy to clean and prevents from pocket lint and purse debree from sticking to the case. Other quality cases are made from Polycarbonate (PC) which is a strong, tough plastic that can withstand drops and bends without cracking or chipping.
Coverage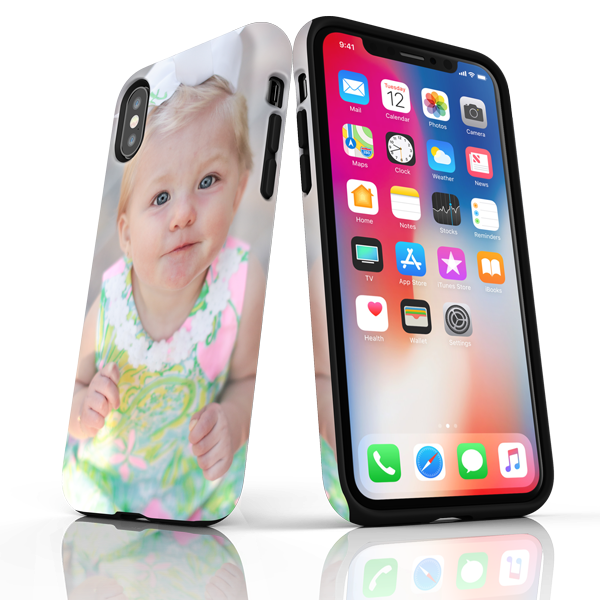 What the case protects should be something you pay close attention to. The most protective cases fully cover all sides of the case (top, bottom, left and right). Some may only protect the sides and the top and bottom are exposed. Although these types of cases may protect your device they will not be as effective as those that cover all sides. Some cases are geared more towards the minimalist and presumably someone that doesn't drop their phones often.
If you are prone to an occasional drop you should be shopping for a case that has more coverage.
Design
Although the look has no impact in how effective your case protects your phone, it is an important component when shopping for a phone case. Buying a case at your local retailer means that you probably have the same case as thousands of people. The most attractive look is something custom and unique to you. That could be your favorite colors, monogram, sports team or a photo. A case should be something you are proud to set on your desk and show something that represents you.
Custom Envy offers custom made phone cases that meet all the criteria mentioned above. Our slim and bumper cases have a lip to protect the phone on drops. The tough bumper case is a two-piece case that offers a TPU liner to protect for shock and then a hard PC shell to provide two layers of protection. The bumper case covers all sides of the case and these can be completely customized to make a truly one of a kind design.
When shopping for the perfect phone case look no further than Custom Envy!
Information contained on this page is provided by an independent third-party content provider. Frankly and this Site make no warranties or representations in connection therewith. If you are affiliated with this page and would like it removed please contact pressreleases@franklymedia.com