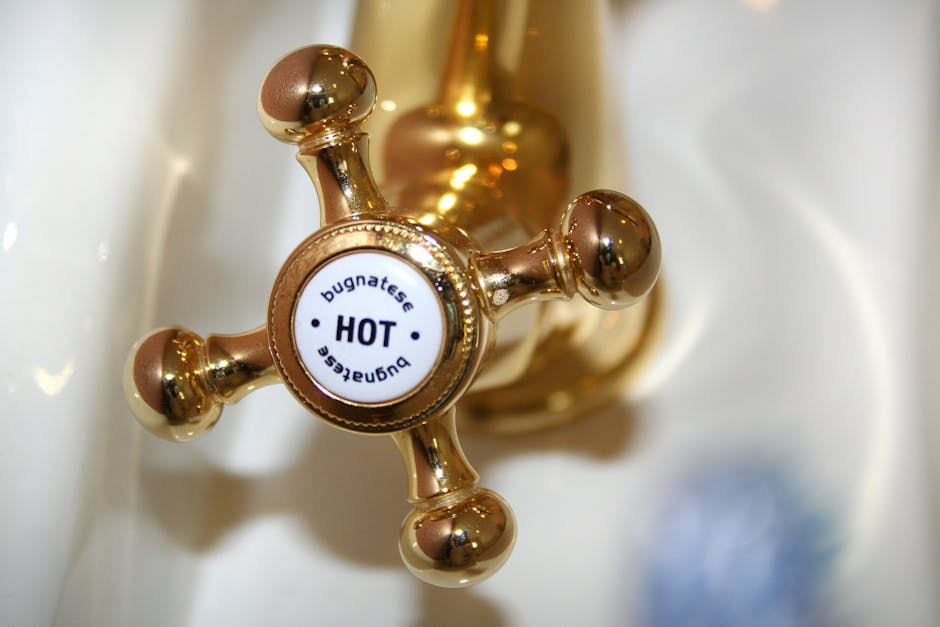 Originally posted on http://www.fox34.com/story/40360452/more-than-a-clog-5-signs-its-time-to-call-a-plumber
Plumbing system failures are the leading source of water losses. They cost an average of $5,092 per incident. In addition, 65% of water loss was as a result of a plumbing system failure.
Apart from frozen pipes, there are more problems affecting the plumbing system. As a homeowner, you probably know your way around a plunger. Yes, it can unclog your drain but what you need to know is that it cannot solve all your plumbing problems.
To avoid paying thousands of dollars in repair costs, sometimes you need to hire a plumber.
In this article, we discuss the 5 telltale signs its time to call a plumber.
Frozen and Burst Pipes
If you live in a winter state, you're probably familiar with frozen or burst pipes. Pipes burst when frozen water freezes in the pipes and expands causing the pipe to break. If this happens, it can cause flooding in your home. When water damage is not mitigated, mold growth and damage to your home will occur.
14,000 households in the US experience water damage and 37% of US homeowners have suffered from water damage. Water damage can impact your floors, walls, and foundation. Hiring a professional plumber will ensure the problem is solved immediately. Not only will the plumber pinpoint the source but he will repair the pipe burst to prevent damage.
Pipe Blockage
If toilet water overflows into your home, you have a clogged sewer line. This is also common in the kitchen. When this happens, a lot of homeowners turn to DIY solutions.
They include using chemicals or pipe cleaners. Others will use a plunger or hot water. All these solutions are temporary. Not only that, they can cause further damage to the drain pipe. How? By corroding the pipe.
To unclog the sewer pipe professionally, call a plumber.
Low Water Pressure
Are you experiencing low water pressure in your home or business? The problem could be a leak, pipe obstructions, or supply issues. Taking matters in your hands is not advisable. Do not attempt any DIY solution in case of low water pressure.
Doing so can result in you paying thousands of dollars in repairs and replacement. The best course of action is to call a plumbing company. A company is not only licensed to carry out plumbing repairs but it has certified contractors too. As such, they can detect the problem during an inspection and make repairs.
No Water at All
There are times when you find out that no water is flowing into your home, from the shower head or faucets. If this happens, the problem could be a city supply issue, problem with the mainline, or major leaks.
Based on research, 10% of American homes have leaks. This translates to 90 gallons of water are lost each day. To find the source of the problem and ensure normal supply resumes, call a pro.
Installation of Major Appliances
Bought a water heater recently? Want to remodel your bathroom or kitchen? You need to hire a professional plumber. A plumber has the skills and knowledge to install and test the appliance.
When it comes to remodeling, he has the tools to move home appliances and other items. That is not all. A certified plumber can move supply lines. He can also recommend buying an energy efficient appliance.
If you attempt to install or move a home appliance or the supply lines, it can lead to expensive repairs. Call a plumber to avoid extensive damage.
Getting a Professional Plumber for All Your Needs
There are tons of DIY articles on the internet. Most of them have useful information that can help you to install or move plumbing items. While this can save you a lot of money, hiring a plumber eliminates the expensive repair costs and more.
Looking for more plumbing tips? Check out our website for more news and tips.
Information contained on this page is provided by an independent third-party content provider. Frankly and this Site make no warranties or representations in connection therewith. If you are affiliated with this page and would like it removed please contact pressreleases@franklymedia.com