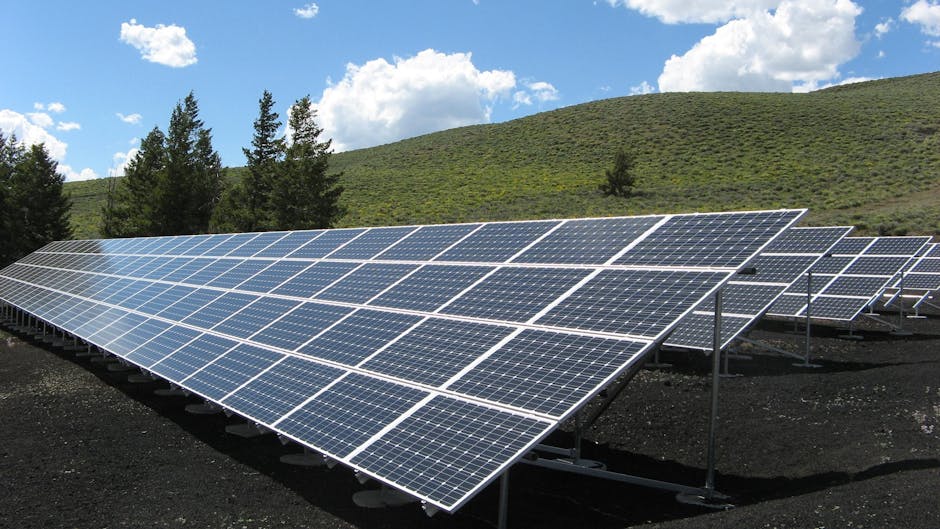 Originally posted on http://www.cbs8.com/story/40218862/ill-follow-the-sun-the-advancements-in-new-solar-panel-technologies
Solar energy has been taking the world by storm, and that's a good thing!
Not only are the eco-friendly perks attracting people, but solar's futuristic capabilities, like heated roads, are too. Are you ready to finally make the switch and start cashing in on the sun? Keep reading to learn how new solar panel technologies will benefit your world.
New Solar Panel Technologies
The days of attaching some giant 4×5 sheet of alien looking tech to your roof for an arm and a leg are behind us. We're moving rapidly toward affordable, smaller, and more efficient solar energy. Today, you can check out a solar company and bring the future home!
Solar Shingles
This is one of the greatest, and coolest, advancements in new solar panel technologies.
Solar shingles are far smaller than full-blown solar panels, and they cost a lot less too.
But what people are loving about them is that they don't ruin a home's artistic value. By using solar shingles, you don't have to see some giant reflective board when you pull up the driveway.
What's also popular about them is that they can be installed in sections. You don't have to do your entire roof all at once, or even half your roof for that matter! You can take it at your own pace!
Super Cells
Solar energy has taken some time to get rolling because standard cells are only around 20% efficient.
But we're looking at a future where that number is about to get much higher.
With tech advances such as quantum dot, we might be seeing a greater increase in power with a lower cost.
That's good for you. And the environment.
More energy for less money, all from the sun, is a step in the right direction.
A final note on future solar cells is that you won't even have to worry about checking the weather to benefit. Today's tech is getting better and better at cashing in on solar even during rainy or cloudy days!
Solar Roads
These have been a hot idea for about eight years now, and we might be finally getting close to them.
If every road in the United States converted into a solar road, we could generate up to 3x the amount of energy we CONSUME.
Take a moment to let that sink in…that's a lot of energy!
The perks of solar roads go far beyond energy, though. Solar roads would be able to help save lives.
With today's technology, solar roads would be able to communicate to drivers, or cars themselves, of hazards on the road. Say a large animal steps out into the highway a few hundred feet ahead. You might not see it, but the sensors in the road would, then the road could literally light up with flashing lights to warn you.
Pretty cool right?
Solar roads could also be used for community events, melting snow, and redirecting traffic. Talk about the future!
More Future News
With all these new solar panel technologies, we hope you're ready to add some solar energy to your life! For more on today's latest tech head on over to our news page.
If you don't see a story there that you think needs to be covered, feel free to reach out and contact us. We're here to help keep you up-to-date on all great things San Deigo!