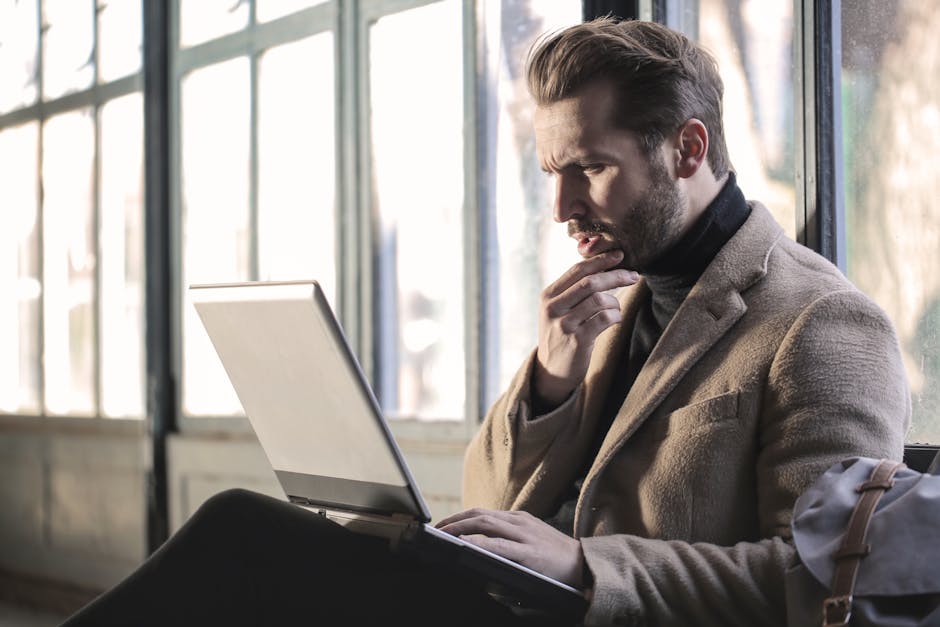 Originally posted on http://www.fox34.com/story/40088530/dont-be-duped-how-to-avoid-being-scammed-online
Encountering an internet scam is terrifying, dangerous, and inevitable.
But you don't have to fall for it.
If you're going to be a frequent user of the internet, you have to know how to avoid being scammed online. Look no further than this collection of common scams and their telltale signs.
Soon you'll be able to tell the difference between normal online interactions and computer scams.
How to Avoid Being Scammed Online
Question everything.
Be wary of monetary transactions. Be sure you're purchasing from reputable websites.
Be vigilant as to who you are buying or selling from.
A general rule to follow is: if it sounds too good to be true, it probably is.
Your Computer Isn't Infected
Unless a professional you meet in person (or your anti-virus software) says it is. When someone on the internet promises to fix your computer for a hefty sum, be skeptical.
Computers can get viruses, but if you're worried your computer has a virus, take it to a professional.
Don't let someone convince you over the internet that your computer has a virus. They've never seen your computer.
Remember to use your anti-virus software regularly and keep it up-to-date.
Emails that Ask for Money
That email you received with the picture of the sad puppy or malnourished child is a ruse to get you to send money.
The questionable email from your beloved family member asking for bail money is also a way to get into your wallet. Scammers know exactly how to tug on your heartstrings to get you to write a check.
These emails are often riddled with spelling errors and might not even make sense. The email addresses might also look slightly different than a real email address from that company.
If they claim to be from a legitimate company, search the company's website for details that the scammer might have gotten wrong.
Or completely ignore the email altogether.
Scamming in the Name of Love
You're using one of the many dating websites, and things seem to be going smoothly with one of your matches. They're interested in you and they always know exactly what to say.
Then they ask you to send money. Run.
Online scammers have been known to trick people into wiring them money in the name of love.
Dating and romance scams lose people millions of dollars every year. So far this year, they have lost people the most amount of money when compared to every other scam.
Finding a Qualified Employee
The internet is good for connecting businesses to people seeking work. But how can we make sure these job-seekers are credible?
For example, a business may want to hire a writer to create content for their website. Good news!
There are lots of good writers out there who can get the job done! Unfortunately, there are also lots of good liars.
Online writing scams lead businesses to hire unqualified writers for freelancing positions only to discover the writers lack the ability to write a coherent sentence.
Even worse, the service might require payment before completing a project or cease communication after sending in terrible work.
This can be avoided by looking for client reviews and noting how long the service has been in business.
Social Media
Social media is fun until you're connected to people who want to take advantage of you. Be wary of accepting friend requests from people you don't know.
If you receive a duplicate friend request from someone you know, ask them if they created a new profile. It's possible that someone has stolen their pictures and is requesting their friends.
Whenever using social media, be hesitant to click on links strangers send you. The links could lead to sites that will install malware on your computer.
It's fun to take online quizzes and compare your answers with your friends, but some websites may sign you up for a costly subscription. Don't give out your email or personal information to these websites.
Be Wary of Pop-Up Ads
In fact, ignore them completely.
If they claim that you've won a free trip to the Bahamas and a lot of money, click away from the website. A reputable website wouldn't have those pop-ups in the first place
Install ad blocker software that will keep these pop-ups from hindering your internet browsing sessions.
Tax Scams
Tax-related computer scams run rampant during tax season.
Someone claiming to be a member of the IRS may contact you and ask you to give them your account information. They'll tell you if you don't comply, you could go to prison.
The best thing to do is ignore the emails and phone calls and contact the IRS directly to sort everything out.
Online Shopping
Amazon is a popular website that scammers like to imitate.
Spoofed sites often look like the real thing and have a similar web address, but will take your money without sending you your purchases.
Always make sure you've typed the correct web address in your browser before entering your credit card information into a website.
Look for a gray or green lock icon in the address bar. This lock indicates that you're on a secure site that will not steal your information.
Stay in the Know
If you've been scammed, remember you're not alone. We've reported that forty percent of people fall victim to online scams.
With the growing number of people trying to take advantage of internet users, we need to know how to avoid being scammed online. Knowing what to look for
Always report potential scams to the authorities. Not only will this give you the opportunity to reverse the damage done to you, but it will alert the public so they don't fall victim to the same scam.
If you'd like to report a scam, contact us! We like to keep the public up-to-date with the latest scams to prevent further damage.