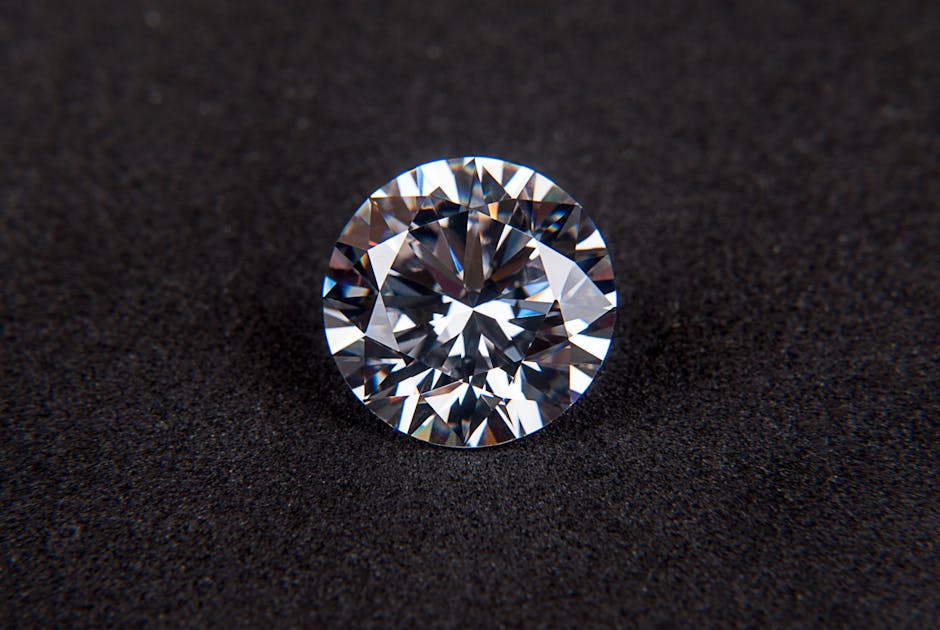 Originally posted on http://www.kxxv.com/story/40029625/a-girls-best-friend-ethically-sourced-diamonds-and-how-to-find-them
Jewel heists aren't the only unethical part of the diamond trade: roughly 15% of African diamond miners make less than a dollar a day.
To make matters worse, these miners face harsh working conditions on top of their low pay. Fortunately, there are a lot of options when it comes to purchasing cruelty-free diamonds.
Here's what you should know about the diamond mining industry, and how to make sure you're purchasing ethically sourced diamonds.
How Diamonds are Mined
The majority of diamonds you can buy today are mined in Africa, though some are mined in Canada, South America, and Russia.
Most of the mining in Africa is alluvial mining. This is mostly done by large mining machinery from large companies. But some of this mining is also done by hand, by the local community.
This type of mining can lead to major ethical problems.
The Ethics of Diamonds
When large companies are running the mining operation, diamonds are usually ethically mined. These corporations frequently help meet the ethical and environmental needs of the local communities they're a part of.
But artisanal mining, or mining is done by hand, is sometimes not so ethical.
Some of this mining is environmentally devastating, and the people behind it do not care about the impact that the mining will have on the local habitat.
Mining by hand is also incredibly hard work, and workers usually make very little for their labor. They also frequently have to work in dirty and unsafe conditions.
To add to all of that, many of the miners are children (some as young as eleven). These child laborers frequently have to work 6-7 days a week, meaning they cannot go to school.
With no education, the chances that they get out of the devastating world of mining are very low.
Making Sure You're Buying Ethically Sourced Diamonds
Fortunately, there are several ways to avoid giving your hard-earned cash to bad people in the diamond trade and to make sure you're supporting ethical diamonds.
Many diamond companies and jewelers bring up the fact that they are certified by the Kimberley Process. This is a great step for avoiding conflict diamonds but doesn't tell us anything about the working conditions these miners face.
Here are a few steps you can take to make sure you're purchasing ethical engagement rings:
Consider diamonds mined in Canada: while not a traditional source of diamonds, Canada has become a leading source of ethical diamonds over the last few years. Recently, the largest diamond in North America was found there!
Make sure you're purchasing from a jeweler or website that lists the source of their diamonds: Choose diamonds made by companies like RockHer. Their diamonds always come from an ethical source. They're partners in a South American mine and know the origins of each diamond they sell.
Look for recycled diamonds: Since recycled diamonds are already in the marketplace, buying them does not support the negative aspects of the diamond trade. It also has no environmental impact!
Synthetic diamonds are also an option: With a lab-grown diamond, you'll always know where and how it was made. Unfortunately, synthetic diamonds tend to have much lower resale value. Still, they're a great ethical alternative.
Making the Right Choice
Diamonds last a lifetime, and with these tips in mind, you can be sure the diamond you're buying won't mean a lifetime of misery for a diamond miner.
Buying ethically sourced diamonds is a good choice for you, your loved ones, miners, and the environment. It's a win-win situation!
Be sure to check out KXXV for other news from central Texas!
Information contained on this page is provided by an independent third-party content provider. Frankly and this Site make no warranties or representations in connection therewith. If you are affiliated with this page and would like it removed please contact pressreleases@franklymedia.com