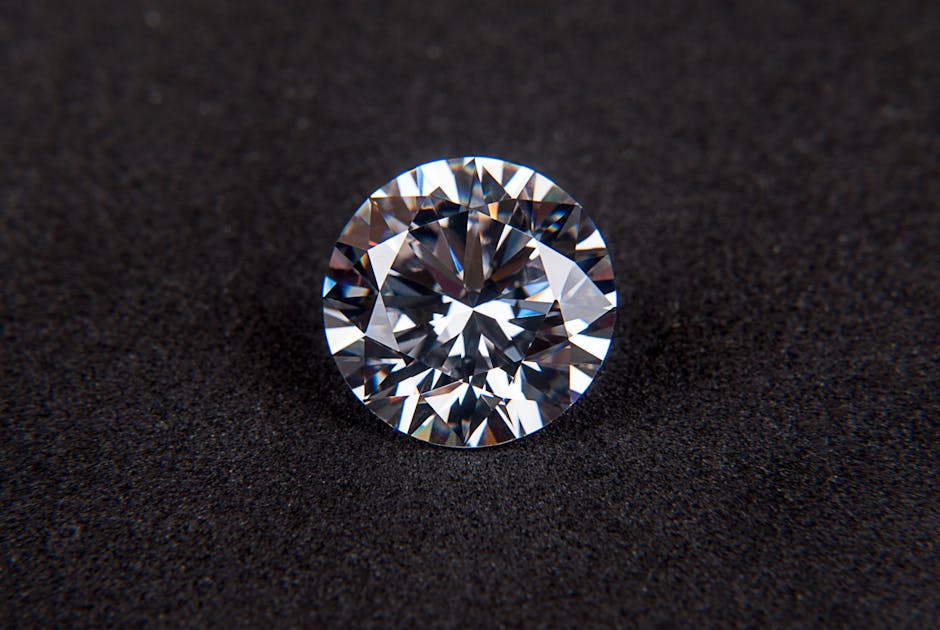 Originally posted on http://www.cbs8.com/story/39988505/understanding-the-4-cs-a-diamond-guide-for-beginners
Are you about to ask one of the most important questions of your life and seal the deal with a diamond ring?
Stop right there. You got some work to do around understanding diamonds first.
On average, American men spend about $6,324 on an engagement ring but even if you're spending less, you want value for your money.
When you buy a diamond it's forever, so it's worth checking out this diamond guide to make sure you get the best bang for your buck.
Diamond Cuts
In nature, diamonds don't look like much at all. It's the craftsmanship of a skilled diamond cutter that shapes them into beautiful sought-after gems.
The shape of a diamond has a massive impact on how brilliant and sparkly it will appear. Even a perfect diamond will look dull if it's inner light is being sent elsewhere by a poor cut.
It's all about proportion. If the prism-like shape at the bottom of the diamond is too deep, light refracts out the side of the diamond. Too shallow and it leaks out the bottom.
An ideal cut bounces the light right back into the eye of the beholder through the top of the diamond.
The best way to cut a diamond isn't carved in stone. Every diamond is unique. An experienced diamond cutter will plane and polish each one to make the most of its assets, regardless of fashionable shapes.
Color Ratings
Color a guide to a diamond's quality, and less is more when it comes to purity.
The Gemological Institute of America (GIA) grades diamonds according to color on a scale of D to Z.
The best quality diamonds, rated as D, are colorless. They're also the rarest and most expensive.
Those rated as G or H are very faintly colored and still of high quality. This makes them a good choice for the budget-conscious shopper
Clarity
Unless you're a stickler for perfection, clarity is one of the least important considerations when choosing a diamond.
Clarity refers to the number of microscopic imperfections in and on the diamond and has very little impact on its value.
Carats Explained
Size counts when it comes to impressing your friends with your latest diamond jewelry.
However, carats actually refer to the weight of the gem.
Don't let carats be the major factor in deciding which diamond to buy. A well-cut, lower carat diamond can appear larger than a huge poorly cut one and it will cost a lot less.
Ethical Diamond Guide
There's one final 'C' you must consider before buying one. That's the issue of conscience.
It's more important than diamond cut and clarity or any of the other factors you take into consideration.
Always take the time to learn about diamonds before you buy them. They must be ethically sourced.
A certificate is not enough, One glance at our investigations page will tell you that scam artists will find a way around anything.
A responsible jeweler knows the origins of all the Diamond Rings they sell. If they can't answer, move on. You don't want blood on your hands.
A Final Word
Armed with the basics outlined in this diamond guide, you're in a much better position to start shopping for gems.
It's important to work with a jeweler you can trust. They will clarify any questions you have and help you make a perfect choice.
Keep reading our blog for the latest on what's happening in our community and useful tips to keep you in the know.
Information contained on this page is provided by an independent third-party content provider. Frankly and this Site make no warranties or representations in connection therewith. If you are affiliated with this page and would like it removed please contact pressreleases@franklymedia.com