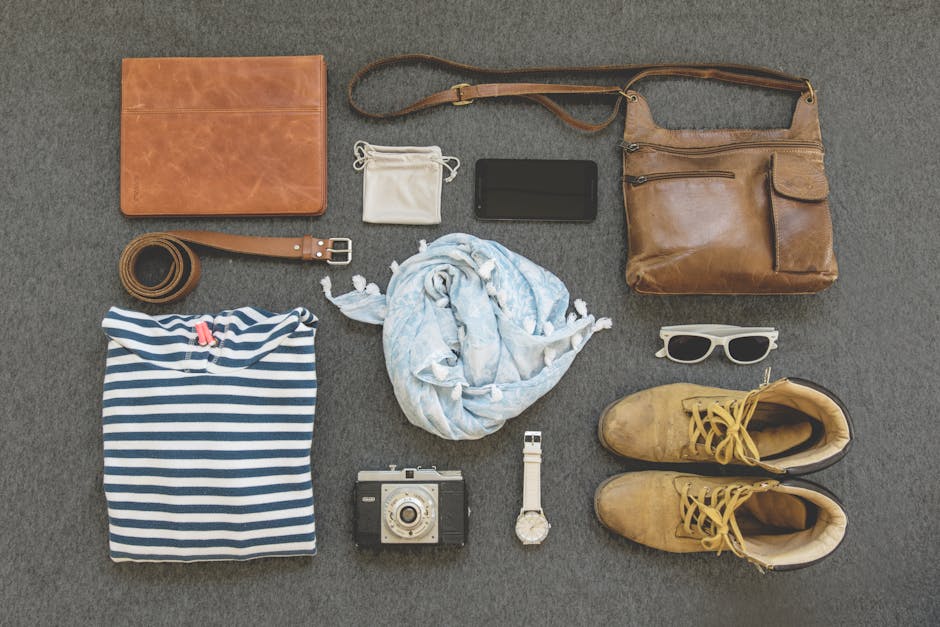 Originally posted on http://www.cbs8.com/story/39951254/looking-to-punch-up-your-fashion-game-grab-these-hot-spring-accessories
You're never fully dressed without a . . . bunch of spring accessories. Or that would be how the song goes according to the designers at Spring fashion weeks all over the globe.
We're seeing big bags, little bags, glasses with no rims and glasses with giant rims – and lots of chains. All of the chains.
Want to get ahead on your accessory shopping for spring? Learn what's trending below.
Spring Accessories
Though it hasn't felt like it for the last little while, we are approaching spring. If by no other evidence than New York Spring Fashion Week's shows.
And what we saw at those shows tells us about upcoming trends. Especially (in this article at least) trends for dressing up your favorite outfit.
Rimless Sunnies
In the past couple of months (even though it's winter?) we've seen the rise of acrylic sunglasses. These shades don't have rims, they're just two (three technically) flat parts.
They usually come in some outlandish color and cute shape, like hearts. The look is obviously for outdoors (sun protection) but people wear lighter colored glasses indoors as well.
Perhaps we can link this trend to the idea of Chakra glasses – where people literally use rose-colored glasses to see the world.
If you don't know, chakras are the ancient energy centers of the body. There are six and each has a specific color. Wearing the color of the chakra in glasses supposedly strengthens that chakra center.
Or they just look cute – you can decide for yourself.
Short Hats
New York Fashion Week is still going on as of this writing, but we're starting to see a few trends emerge. Hopefully, the one at the Calvin Klein show where models looked like they got hit with a water balloon doesn't stick.
However, we're more here for the trend of short hats, which is to say, they're not worn a la 2011 all the way down the forehead. These just skim the hairline.
We saw something we can only describe as a short red beanie at Calvin Klein. Michael Kors was also on this trend, with something that looked like the mix between a sleeping cap and a swimming cap. It had fringe detail and some braiding around the front.
Oscar de La Renta also jumped on this trend, with a large beret-shaped crochet hat in an array of warm colors. The model wore it about two inches off her brows and over natural braids with bead detail.
Phillip Lim, a little more eclectic of a designer, skipped the short part altogether. One of the hats on that runway was a classic floppy sun hat shape – except it was neon yellow with neon pink flowers.
Another one of his models wore a bucket hat with a natural rope twisted long chin strap. That model was all oranges, in a giraffe-like print.
He broke the mold on this trend – but not on the previous one. All that wore sunglasses wore ones with minimalistic or no rims.
Lock and Chain Inspired Jewelry
The people backstage at the Escada show must have had six of the same necklaces on hand. They were a simple padlock shaped charm but in the shape of a heart and about as big as a fist.
This charm was on both a necklace and a bracelet. Both pieces had chunky gold chains to go along with them.
But Escada wasn't the only one to do chunky gold chains. We saw some scarab (perhaps Egyptian-inspired) chains from Oscar de la Renta.
One such chain was about belly-button length, though it has a layer of chain around the collar as well. The necklace went down into what looks like a white stone, with gold detail on it. Then, about three inches from the charm you have a scarab encased in the chain.
Caroline Herrara did things a little differently but still showed us some chain-love. One of her models, in an orange crocheted jumpsuit, a gold chain low-waist belt. It had squarer shaped links than the others but was chunky all the same. Instead of scarabs, she had beads that looked like acorns and dark, round, berries adorning the belt.
Staud's nod to the chain trend was maybe our favorite of all. Instead of ugly foam croakies (the string that hold your sunglasses around your neck), they did a chain.
The back part of the chain is an acrylic-looking chunky, round, tortoiseshell print. The thick chain then transitions into a delicate gold one, closer to the face – attached to the sunglasses. So cute!
We also saw some iconic watches with chain inspired bands.
Giant Totes
It seems like every few years bags get as big as they can be, then people get tired of it and go small again. This year we saw both – designers can't make up their minds. At shows like Marni, Victoria Beckham, and Valentino we saw giant tote bags.
Most of them were hand-carried, no ergonomic shoulder strap here.
If we had to pick a favorite, it might be the giant Michael Kors bag, probably about two feet wide by one foot tall. With chic polka dot details and alternating white and pink panels, it goes with everything for spring.
Mini Bags
Yes, little is on the runway too, but not by the same brand as big bag carriers. It seems the industry is divided on this one. Louis Vuitton brought us a mini travel-trunk inspired leather number.
Marc Jacobs brought us a very cute but will-it-hold-my-phone sized round mini-bag. It almost looks like a hat box or one of those two-sided-for-flipping frying pans.
But just in the shape – it's a lovely leather (or patent) in a gorgeous sky blue.
Your Spring Fashion
We don't encourage anyone to 100% copy any of these fashion weeks looks. The trick to doing spring accessories right is to nod to a trend while putting your own twist on it.
Pick up a small and a big bag you really love and some chain-inspired jewelry. Then style as normal for a chic but unique look.
Craving more fashion week? Check out this guide to 90's inspired trends.
Information contained on this page is provided by an independent third-party content provider. Frankly and this Site make no warranties or representations in connection therewith. If you are affiliated with this page and would like it removed please contact pressreleases@franklymedia.com